Welcome
Today you are one step closer to finding some answers and gaining new perspectives. Life has taught me, when you ask for help, you will soon find it . Needless to say, no one said it would be easy - you and I already know this fact to be true, but it sure is a whole lot easier if you're willing to work at it and you have someone to help.

As a licensed therapist, my goal is to help you uncover your true potential and lead a life that is worth celebrating. While we can't change difficult situations of the past, memories can be healed, people do change, and we can work together to better understand and resolve challenges in your life.

By applying time-proven therapy approaches and techniques, common sense wisdom, and guidance from a historical Christian perspective, we will talk about long-standing behavior patterns and/or negative perceptions that may be holding you back from experiencing a more fulfilling and meaningful life.
If you're looking for extra support, indepth counseling-therapy, and/or spiritual guidance through a challenging situation or you're just ready to move in a new direction in your life, I look forward to working with you to achieve your goals.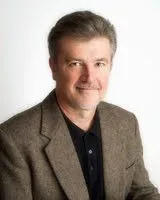 Please call or email me for an individual, couples or family therapy consultation today.
I will return your contact in a confidential and timely manner.

Specializing in Individual, Couples, and Family Counseling & Therapy Pastoral and Spiritual Direction
Helping people with over thirty years of professional experience and applied practical knowledge